In June 2020, Sabi was offered the opportunity to sell her Queen Elizabeth wave illustration as a range of products to be launched 3rd August 2020, in the new Flagship WhSmith store in Heathrow Terminal 2. WhSmith selected the illustration among many other illustrators represented by We Built This City for whom Sabi worked with for 3 years. She sold many of her illustrations as prints, postcards, gift wrap including creating a commemorative postcard of the wedding of Prince Harry and Meagan Markle.
Sabi Koz Gift range includes music and celebrity icons as well as her favourite Royal, Queen Elizabeth. Sabi has been illustrating and selling her designs for the past five years from her home in north London, Palmers Green. Currently her illustrations sell in giftshops around the UK, US and Europe.
The range that is currently available as part of a range of products represented by We Built This City, is a mug, notebook, print and magnet!
Sabi Koz Gift range at WHSmith Flagship store in Heathrow Terminal 2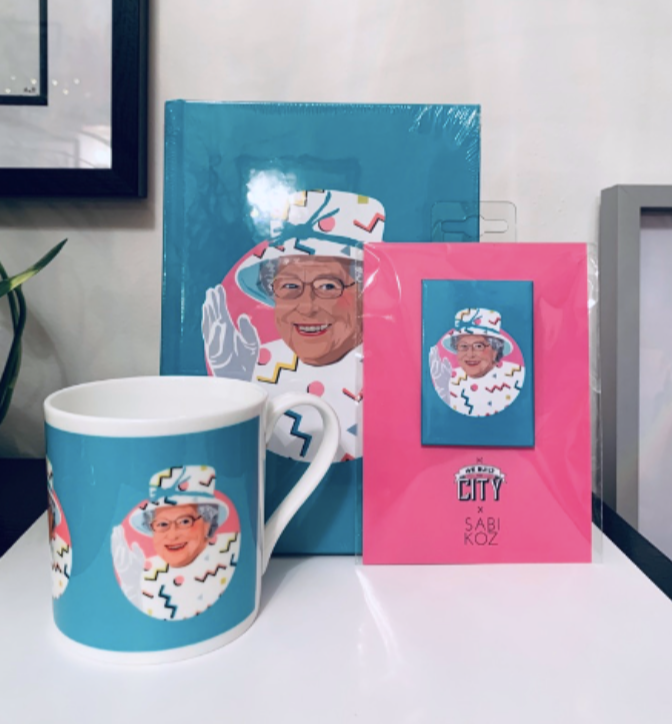 Discover more Sabi Koz Gifts available at ww.sabikoz.com